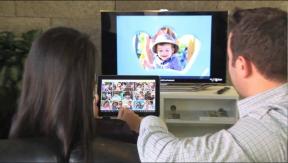 Bentonville, Ark. — Higher payroll taxes, delayed income tax refunds and the sluggish economy are taking a toll on Walmart's sales.
According to internal emails and minutes of an officer's meeting obtained by Bloomberg, sales were disappointing in January and February, although the company continues to gain market share.
"That points to our competitive landscape, which means everyone is suffering and probably worse than we are," Wal-Mart U.S. CEO Bill Simon reportedly said during the Feb. 1 officers meeting.
Nonetheless, finance and logistics VP Jerry Murray described February month-to-date sales in an email as "a total disaster," and "the worst start to a month I have seen in my ~7 with the company."
In an earlier email, replenishment senior VP Cameron Geiger similarly bemoaned January's results. "Where are all the customers? And where's their money?" he wrote.
According to the minutes, which were attached to Geiger's email, executives had expected a stronger start to the new year due to Super Bowl, milder weather and encouraging paycheck cycles. But the benefits were offset by the Dec. 31 expiration of a payroll tax break and an expected three- to four-week delay in tax refunds due the late release of IRS forms following Washington's fiscal-cliff squabbles, which Geiger described as "a potent one-two punch."
The executives exhorted their fellow managers to work smarter and to correct mistakes. "In an environment like this, we can't afford to hurt ourselves," Simon said at the meeting. "We have to fight against the tougher economic environment to earn a bigger share of a smaller consumer-spending pie."
Walmart responded to the leaked discussions in a statement. "As with any organization, we often see internal communications that are not entirely accurate, that lack the proper context and represent individual opinions," the company said.
The retailer will release its fiscal fourth-quarter earnings on Thursday.
Latest posts by Alan Wolf
(see all)