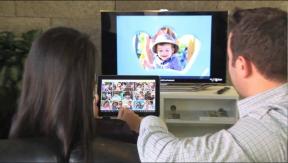 Irvine, Calif. — Vizio Tuesday unveiled its fall TV and audio line, with a handful of model releases to reinforce the company's holiday assortment.
New offerings include: LED E-series LCD TVs and four soundbars.
The new Vizio E-series models join the 60-inch Razor LED smart-TV model E601i, and include a flagship 70-inch Razor LED smart-TV model E701i ($2,000 suggested retail) and new 2.0 and 2.1 E-series and M-series soundbars.
The 70-inch, 60-inch (E601i, $1,000), 50-inch (E500i, $700), and 42-inch (E420i, $500) E-series LED smart TVs are the big-screen complements to the 39-inch (E390, $400), 32-inch (E320, $270), 29-inch (E291, $270) and 24-inch (E241, $200) LED units.
All offer a FullHD 1080p LED picture, while select E-series models also feature an ultra-thin profile, less than 2 inches deep, and include Vizio's Razor LED backlighting technology.
Vizio's smart TVs all feature Vizio Internet apps with built-in Wi-Fi for access to streaming video services including Netflix, Amazon Instant Video, Vudu, Hulu Plus, YouTube, Pandora, Facebook, Twitter and others.
Vizio's E- and M-series soundbars feature the latest SRS surround technologies and limit unwanted volume fluctuations.
The E-series (SB4021E, $200 suggested retail) and M-series (SB4021M, $230) 2.1 home-theater soundbars feature wireless subwoofers, which generate deep bass from up to 60 feet away without the use of additional cables. All soundbars connect easily to most HDTVs with just one cable.
The E- and M-series 2.0 soundbars — models SB4020E and SB4020M — carry suggested retails of $100 and $120, respectively.
All E-series LED TV units as well as the 2.0 and 2.1 E-series and M-series Soundbars will be available in stores and online through key retailers, including Walmart, Costco, Sam's Club, Target, Amazon and Vizio.com.
Latest posts by Greg Tarr
(see all)