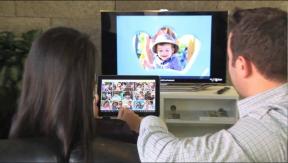 Greenwood, Miss. — Viking Range today announced the acquisition of two more of the company's distributors.
Gateway Appliance Distributing and Kimball Distributing will be melded into a new firm called Viking Range, LLC Distribution Northwest. The deal's financial details were not released.
In April Viking bought its Southern California distributor Sues, Young & Brown.
Gateway previously served Washington, Oregon, northern Idaho, Montana, Alaska and western Canada, while Kimball served Utah, Wyoming, Colorado, southern Idaho, Nebraska, Kansas, Iowa and Missouri.
The deal ensures that Viking's presence in these markets will not diminish, the company said.
"Strengthening sales and service, dealer support and customer service will be our top priorities as we merge two of our longtime distribution partners into a new consolidated distributorship," said said Brian Waldrop, Viking executive VP and chief financial officer.
Viking itself was acquired earlier this year and is now part of the The Middleby Corp.
Latest posts by Doug Olenick
(see all)