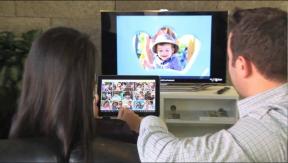 Basking Ridge, N.J. – Verizon Wireless will join Sprint in offering the iPad Mini and fourth-generation iPad in the coming weeks.
The carrier said the tablets will incorporate Verizon's 4G LTE cellular technology, which is available in more than 410 markets nationwide with download speeds of 5Mbps to 12Mbps and upload speeds of 2Mbps to 5Mbps. The carrier offered no other launch details.
Verizon already offers the previous-generation iPad with 4G LTE, as does AT&T, which has been silent so far about its plans for the new Apple tablets.
Sprint will offer Apple tablets for the first time because the two new models incorporate Sprint-banded 1,900MHz LTE for the first time.