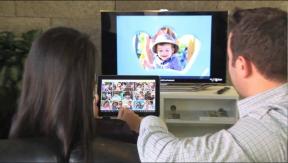 El Segundo, Calif. — United States TV shipments declined 11 percent in the first quarter of 2013 compared to one year earlier, but prices and margins were better.
According to a TV Systems Intelligence update from information and analytics provider HIS, TV shipments hit 6.6 million units, down from 7.4 million in the first quarter of 2012.
By technology, LCD TVs were off by 7 percent, while plasma TV volumes plunged 39 percent, in the period.
Despite the dropoff, the average selling price (ASP) of an LCD TV increased 3 percent, as consumer confidence continued to recover in time to replace a main TV set in the home with a better featured, larger-screen model, according to IHS.
The fall in the United States reflected the worldwide decrease of television shipments during the first quarter, but TV shipments in other parts of the world declined at a slower pace, down by less than 2 percent.
IHS attributed the contraction in global volumes to the decline in the remaining markets for bulky analog cathode ray tube (CRT) sets as well as by the reduction in plasma demand.
Other factors responsible for the decrease included a widespread cutback in LCD TV manufacturing volumes by major Japanese vendors, and a repositioning of the market toward fewer, larger-sized TV sets in the mature markets.
As a result of the ASP increase for LCD TVs, revenue was relatively stable by comparison, with total TV revenue dropping by 11 percent in line with total shipments, while LCD TV revenue declined significantly less than shipments, by 4 percent, the study found.
IHS said that for brands relying on the LCD market, this creates an opportunity to expand their margins in the highly competitive TV market.
"The U.S. market is starting to reposition toward higher-end TV sets," said Veronica Thayer, IHS consumer electronics & technology analyst. "Now that most homes have at least one flat-panel TV, consumers have become more discerning in their tastes and place more value on features like light-emitting diode (LED) backlighting, supersized screens and interactive smart TVs."
Supersized LCD TV sets larger than 50 inches accounted for 27 percent of U.S. LCD TV unit shipments in the first quarter, up from 15 percent one year before.
Larger sets represented over half of all U.S. LCD TV revenue, at 53 percent, up from 39 percent one year earlier.
IHS said that the high-cost sets provide top television manufacturers in the U.S. with an opportunity to maintain pricing despite declining unit sales.
Primarily because of increased shipments of 50-inch and 60-inch sets, the ASP for LCD TVs in the United States increased year-on-year in the first quarter. The ASP stood at $704, up from $682 one year earlier.
Meanwhile, LED-backlit sets increased their share of U.S. TV unit shipments to 72 percent, up from 37 percent during the first quarter of 2012.
LED sets accounted for 76 percent of total TV revenue, up from 52 percent.
In the period Samsung ranked No. 1 in TV sales revenue from the U.S. market for all types of televisions and in the key LCD TV segment, despite strong gains by Vizio, according to IHS.
During the first three months of the year, Samsung accounted for 31 percent of overall U.S. television market revenue, up from 30 percent in the first quarter of 2012.
The company also expanded its share of U.S. LCD TV revenue to 28 percent, up from 27 percent one year earlier.
IHS said Vizio's share of TV revenue increased 16 percent in the first quarter, compared with an 11 percent increase in the 2012 period.
"The U.S.-based company also boosted its portion of U.S. LCD TV revenue to 18 percent, up from 14 percent one year earlier, due to the increase in number of large-screen-size TV models offered, particularly the very successful 60-inch, and helped by the brand's entry into Best Buy," the IHS study found.
In terms of volume, the squeeze on the total number of shipped TVs still favored Samsung, with 1.6 million units in the first quarter this year, but Vizio managed edged out Samsung on U.S. LCD TV volume by "a few thousand units" in the period.
"Samsung has retained its position as the leading premium television brand in the United States by capitalizing on demand for premium features, but Vizio is making strong moves in volumes and larger-sized models, although its current revenue is still lower," Thayer added. "Ultimately, feature-rich sets and large screen sizes lead to higher TV ASPs, which can provide an opportunity for manufacturers to regain margins."
Latest posts by Greg Tarr
(see all)