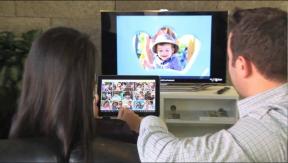 New York — The largest wireless power providers in the U.S. and Europe today announced a merger.
Powermat, which markets wireless device-charging solutions in the U.S. under the Duracell Powermat brand, and PowerKiss, Europe's market leader, have entered into a definitive agreement to combine their companies under the Powermat Technologies umbrella.
Financial terms of the deal were not announced.
Both companies have committed to support the recently launched Power Matters Alliance (PMA) and its Power 2.0 technology standard, dubbed "the Internet of electricity." Other backers of the technology include AT&T, General Motors and Procter & Gamble, among others.
The PMA, which formally launched in March, is chaired by Google's chief Internet evangelist Vint Cerf.
"The PMA is dedicated to the idea that it may be possible to do for electricity what the Internet has done for information," said Cerf. "The PMA's recipe for delivering power wirelessly creates a vision of a new world in which power and information become parts of a whole. We are happy to invite interested prospective members to take part in shaping this new era of intelligent wireless power."
Powermat has deployed more 1,500 wireless charging spots in the U.S. in places such as airports, coffee shops, malls and arenas. In Europe, PowerKiss has overseen the installation of more than 1,000 charging spots in airports, hotels and cafés, and recently announced wireless charging at select McDonald's Europe locations.
By combining forces, the two companies "aim to enable a consistent wireless charging experience for mobile people across the globe."
"With our on-the-go lifestyles, keeping our devices powered and ready at all times has become the biggest unmet consumer need, said Ran Poliakine, CEO of Powermat. "Uniting forces behind a common standard ensures that consumers will be able to avail themselves of the widest possible ecosystem of public places where they can recharge. Very soon consumers will be able to access wireless power seamlessly as they move between home, office, coffee shop, car and airport. PowerKiss shares our dream of a wireless world, and has the creativity and exceptional capabilities needed to help transform this dream into reality."
"PowerKiss recently became members of the PMA, enticed by its unique digital-layer, remote-management capability and remarkable industry momentum. Today we are going 'all-in' and are very excited to combine forces with Powermat," said Mats Wolontis, CEO of PowerKiss. "Powermat has excellent knowhow in this industry and the drive to make things happen. Our two companies have a remarkably similar vision for wireless power, and have labored in parallel to make it a reality. Along the way we made different and incompatible technological choices, and this is exactly the right time to resolve these. From now on we will operate as one company, one powerhouse deploying a common technology and supporting one single standard. We can't wait to show the world what we can do together."