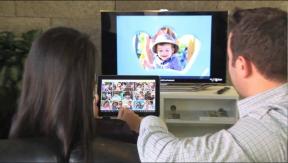 New York — TWICE, and fellow NewBay Media properties Broadcasting & Cable and Multichannel News, will hold the 2nd Screen Summit (S3) on June 27 at the Clearview Chelsea Cinemas located at 260 West 23rd St., here, starting at 9 a.m.
The event, produced in cooperation with the Media & Entertainment Services Alliance, is being held during CE Week Line Shows & Exhibits, the Consumer Electronics Association's (CEA) annual summer event, being held in the city the week of June 24.
S3 will be a gathering of CE, broadcast, advertising and content holder executives and their service provider partners for a half-day of information, market statistics and education about the emerging second-screen market.
Greg Tarr, executive editor of TWICE, will be moderating two presentations at the event, and among his panelists will be Jeanette Howe, Specialty Electronics Nationwide, executive director; Shawn Dubravac, CEA, chief economist and research senior director; Ben Arnold, The NPD Group, industry analysis director; Shane Higby, Samsung, TV marketing director; Brian Siegel, Sony, merchandising and direct operations VP; Tom Campbell, Video & Audio Center, corporate director and spokesman; Robert Zohn, Value Electronics, president; and Tim Alessi, LG Electronics, new product development director.
To register for the 2nd Screen Summit, click here.