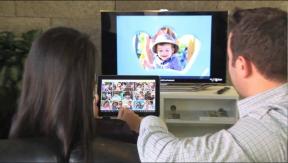 Durham, N.C. — Consumers continue to grow frustrated watching the same channels repeatedly and are migrating more and more to over-the-top (OTT) video streaming alternatives, according to a fourth-quarter 2013 survey outlined in TiVo's Digitalsmiths' "Video Trends Report."
The TiVo affiliate, which conducts data mining of TiVo subscribers and other consumers, released findings of a fourth-quarter online consumer survey that the firm said "proves the competition facing pay-TV providers is now coming from all angles."
The bottom line, according to the study, is that one-third (30.9 percent) of consumers surveyed are overwhelmed by the number of channels offered to them and 88.2 percent consistently watch the same few channels.
Despite the ever growing choice of pay-TV content, 46 percent of respondents spend 10 minutes or more channel surfing per day, but a resounding 80.3 percent of consumers still watch only 10 or fewer channels.
Some key findings in the study included the following:
* Seventy-two percent to 73 percent of respondents are now ordering zero movies from their pay-TV providers' video-on-demand offerings; however, 45.3 percent of respondents are using subscription OTT services such as Netflix and Hulu.
* Fifty-three percent of respondents would like to see recommendations of video content within their channel guide.
"Consumers are increasingly frustrated with the user experience delivered by pay-TV providers," said Ben Weinberger, co-founder of Digitalsmiths. "Leading providers strive to address this ongoing issue by creating intuitive, second-screen applications that support next-generation video-discovery solutions. However, with the vast majority of content viewing still happening via the set-top box, until next-generation IP-based set-top boxes are deployed to the masses, consumer frustration may lead to increased departures to third-party service providers."
Each quarter, Digitalsmiths' online survey elicits consumer opinions to uncover key trends facing the media/entertainment industry. The survey tracks consumer trends over time, offering pay-TV providers real-world feedback on consumer TV viewing behavior, outlook on the industry, and expectations for future technologies coming to market.
The fourth-quarter 2013 survey results appear to build on a trend Digitalsmiths identified in the second quarter of 2013 dubbed "cord-cheating."
This behavior is represented by 45.3 percent of respondents who viewed on-demand content from third-party video services and OTT services as an alternative to their pay-TV provider's on-demand offerings.
Digitalsmiths said it believes the findings present an enormous threat that speaks to the need for consumer-facing improvements.
On the positive side for multichannel service providers, only 19.6 percent of respondents are unhappy with their current provider.
"While dissatisfaction issues decreased slightly for the third quarter in a row, the top two reasons remain the same: 'increasing fees for cable/satellite service' and 'increasing fees for Internet service.' Following in a close third was 'bad channel selection,' " the company said in a statement.
Digitalsmiths conducted the online survey of more than 3,140 adults in the United States and Canada from Dec. 18-23, 2013. Results were analyzed in the first quarter 2014.
For further information, interested parties can download a free copy of the report here: Digitalsmiths.com/DiscoveryReport-13q4-web.
Latest posts by Greg Tarr
(see all)