Three major TV companies – LG, Samsung and Sony – are launching TVs that serve as home-automation hubs or connect to a hub to control multiple home systems.
Here's what the trio plans:
LG: The company's new smart TVs with WebOS 3.0 will deliver onscreen control and monitoring of LG smart appliances and compatible other-brand products via Wi-Fi and Ethernet. It uses the AllSeen Alliance's AllJoyn home-automation standard. Compatible appliances include washing machines, refrigerators, ovens, robotic vacuum cleaners and air conditioners.
The TVs will also communicate with LG's vibration-sensing SmartThinQ sensor, which attaches to washing machines and dryers to detect when a load is done.
Compatible products include smart LED lightbulbs fromLifx, iControl's Piper security system, an air purifier and a humidifier from Heaven Fresh, Musaic-brand wireless-multiroom tabletop speakers (coming soon to the U.S.), a Buffalo wireless router and a projector from Innopia Tech.
Samsung's 2016 smart SUHD TVs accept a USB dongle that incorporates SmartThings home-automation technology to monitor and control home systems.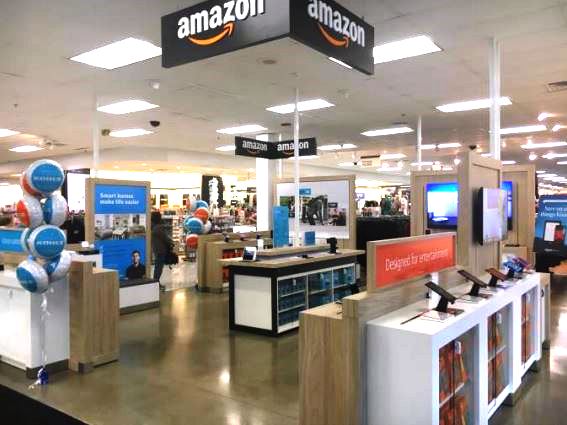 Samsung: The company will turn its 2016 smart SUHD TVs into home automation hubs, enabling consumers to control and monitor their smart-home systems via their TV screen.
In addition, these and other new Wi-Fi-equipped Samsung smart TVs will integrate with SmartThings home-automation systems, enabling consumers to control certain TV features through the SmartThings' smartphone app and incorporate the TV into smart-home scenes.
The TVs ship in mid spring at prices that haven't been revealed.
The company is using technology from Smart Things, which it bought in 2014, to add home automation technology to its new TVs.
Consumers will be able to use their TV's remote and on-screen user interface to view security-camera video, lock and unlock doors, control lights, and control speakers and soundbars that incorporate Samsung's wireless multiroom-audio technology.
With the USB adapter, consumers will be able to see motion-sensor alerts pop up on the TV screen, view security-camera video, and automatically adjust ambient lighting in the TV room as well as surround sound modes when turning on a movie.
The devices can also be monitored and controlled from a smartphone's SmartThings app, which lets people manage all smart-home devices and services through a single user interface.
The TVs will also connect to Samsung's planned Family Hub refrigerator and Samsung networked appliances, including a range of washers, ovens, air conditioners, and robot vacuum cleaners. From the TV screen, users will be able to control and manage the appliances directly, receive notifications and incorporate them into automated routines.
Sony: The company isn't turning its 2016 Android TVs into hubs like the Samsung and LG TVs, but the TVs will use a downloadable app designed for the Sony TVs' UI to connect via Wi-Fi to a Logitech Harmony Hub. From the TV, users will be able to monitor and control any product compatible with the Harmony Hub, which controls products via Wi-Fi and, via bridges, products that use ZigBee, Z-Wave and Lutron's proprietary wireless standard.
The app will likely be available sometime after the TVs are launched this year, a spokesman said.
The app will be available on Google Play and could be downloaded to other companies' Wi-Fi-equipped Android TVs, but using the app on those TVs would be difficult because the app is designed for use with Sony's on-screen UI, he said.
Products that will be controlled by Wi-Fi from the Sony TVs include Sonos wireless-multiroom-audio systems and August, Nest, Honeywell and Rheem products. The TVs will also connect via Wi-Fi to the Philips Hue Wi-Fi/ZigBee lighting bridge to control Philips' ZigBee-equipped Hue LED lights, and ZigBee/Z-Wave home-control hubs from Smart Things and PEQ.
Sony also wants to add support for other-brand hubs.
Latest posts by Joseph Palenchar
(see all)