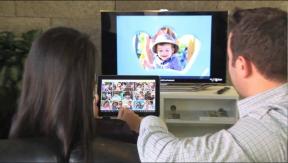 Updated! Hoffman Estates, Ill. – Sears Hometown & Outlet Stores, the smaller-format specialty chain spun off last year by Sears Holdings, said it has opened its first three franchised Outlet stores and is looking to sell additional locations across the country.
The company later retracted its announcement without explanation.
The Outlet stores average about 18,000 square feet and offer in-store and online access to new, one-of-a-kind, out-of-carton, discontinued, used, reconditioned, overstocked and cosmetically blemished products at significantly discounted prices across a broad range of merchandise categories, including major appliances, lawn and garden equipment, apparel, mattresses, sporting goods and tools.
The stores also provide home delivery and installation services and extended service contracts.
"The Sears Outlet Stores have been providing customers with convenience and accessibility to great products they need and want at tremendous value for over 45 years," said Bruce Johnson, president/CEO of the 1,245-store Hometown & Outlet chain said in the initial statement. "The format is quite successful and franchising select stores is a logical next step in its evolution. With this new opportunity, we're giving entrepreneurs the opportunity to serve customers with their own stores and with the support of a successful national retailer."
The first three franchised stores recently opened in Houston. Owner Stephen Stark was also the first franchisee for each of Sears' three other smaller format stores: Sears Home Appliance Showrooms, Sears Appliance & Hardware Store and Sears Hometown Store.
The Outlet franchisees receive all inventory on consignment, along with financing and transportation logistics, which allows owners to focus on product sales, customer service and growing their businesses, Sears had said.
Sears Hometown and Outlet Stores is comprised of two segments: the Outlet stores and the Sears Hometown and Hardware segment, which offers major appliances, lawn and garden equipment, tools, sporting goods and household goods, depending on store location. The chain posted disappointing first-quarter results following a promising first-year showing, as net income for the period, ended May 4, fell 27 percent to $15 million, net sales slipped 3.2 percent to $601.1 million, and comp sales declined 5 percent year over year.
Latest posts by Alan Wolf
(see all)