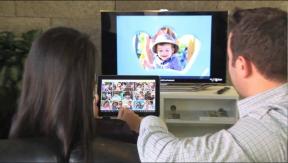 Hoffman Estates, Ill. – Sears Hometown and Outlet Stores, which was spun off from Sears Holdings in September, said third-quarter profits rose 29 percent on strength in majaps and online sales.
The chain, run by former Sears interim president/CEO Bruce Johnson, is comprised of 1,237 independent and franchised small-format stores that variously sell hardware, tools, majaps, lawn and garden equipment, CE, and refurbished and discontinued merchandise.
Net sales rose 3.3 percent to $17.9 million for the three months, ended Oct. 27, and comp-store sales increased 3.1 percent.
Excluding the more than 130 Outlet Stores, Hometown comps climbed 4.4 percent on higher majap sales, which the company attributed to pricing, promotion and margin optimization strategies, and improved assortments. Mattress sales also contributed to the comp gain, which helped offset a more than 30 percent decline in CE.
Johnson, president/CEO of the chain, said the falloff in CE "is consistent with our strategy to deemphasize this low-margin business" in favor of majaps, mattresses and apparel, which together enjoyed double-digit percentage increases in total third-quarter sales.
The company also saw multichannel sales rise 28 percent during the period, which included online, web-to-store, mobile, and store-to-home purchases.
During the quarter the chain closed several Hometown Stores and opened a number of new Outlet locations, for a net addition of nine stores.
Sears Holdings closed 43 Hometown Stores during the first half of the year, and raised about $447 million from last September's spinoff. Hometown Stores average 8,500 square feet in size and carry Sears' private-label Kenmore, Craftsman and DieHard lines in addition to national brands.