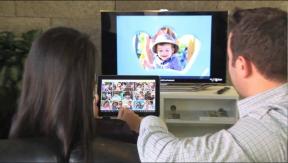 Denver — Pentax Ricoh Imaging introduced Wednesday the Ricoh GR, an advanced compact camera that incorporates an APS-C sized CMOS sensor.
The camera, which ships in May at an $800 suggested retail, illustrates the company's intention of keeping the Ricoh brand moving forward in the consumer imaging space, despite the acquisition of the Pentax brand and assets.
The Ricoh GR's 16-megapixel APS-C CMOS sensor will deliver a shallow depth of field, strong low-light performance and a wide dynamic range.
The camera omits a low-pass filter and incorporates a completely redesigned optical path. It includes a fixed focal length 18.3mm (28mm in 35mm format) F2.8 lens, offering compact size, and high-resolution wide-angle images with "edge-to-edge sharpness and minimized chromatic aberration and distortion," the company said.
The Ricoh GR's nine-blade aperture diaphragm contributes to the camera's smooth rounded bokeh effect across a wide range of apertures.
Advanced capabilities of the sensor and lens are supported by a newly developed GR Engine V imaging processor, which optimizes high-sensitivity shooting to ISO 25,600 to minimize noise while producing accurate, color-rich images.
A newly designed lens driving mechanism with optimized AF algorithm combines with faster data readout speeds from the image sensor to provide a high-speed (0.2-second) autofocus system.
The GR also offers in-body RAW-data development, a dedicated depth of field preview button, Eye-Fi SD card compatibility, and FullHD 1080p video recording with continual AF during video capture.
Ricoh will also sell an optional wide-angle conversion lens, extending coverage to 21mm, as well as a range of fully compatible accessories, including viewfinders, flashes, lens hoods and adapters.
Latest posts by Greg Tarr
(see all)