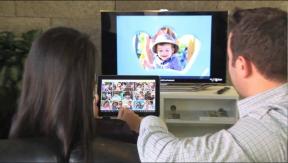 Fort Worth, Texas — RadioShack announced a $50,000 donation to the American Red Cross to support Hurricane Sandy relief efforts.
The donation will help cover costs of shelter, food, recovery and other assistance to families affected by the storm, the retailer said.
"Hurricane Sandy has been a storm of historic magnitude," said Dorvin L. Lively, CEO of RadioShack. "RadioShack wants to support Red Cross in its efforts to help the communities and families we serve get back to normal as quickly as possible."
RadioShack also encourages customers to join them in supporting the Red Cross. Through mobile donations, the customers can donate $10 to American Red Cross directly by texting RED CROSS to 90999, then confirming the donation. The donation amount will appear on the customer's next monthly invoice. RadioShack will be also be using its social-media channels to share mobile donation instructions and encourage additional contributions.