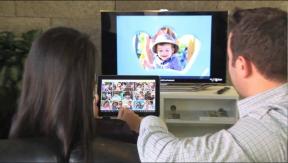 New York – Pyle Audio this week unveiled its Sound Flow, a portable, rechargeable wireless marine-grade Bluetooth speaker that is shock-resistant and waterproof.
The Sound Flow features a sealed, rubber casing with a metal hook for hanging. Its lithium-ion battery delivers seven hours of audio playback on a full charge. It ships with a USB charging cable.
"We're always looking for opportunities to incorporate Bluetooth capabilities into our new product lines," said Abe Brach, president of Pyle Audio. "However, it's not just about simply creating a wireless speaker. We also take into consideration ease of use as demonstrated by the Sound Flow's amazing durability and functionality."
The Sound Flow comes in black and retails for $69.99.
Latest posts by John Laposky
(see all)