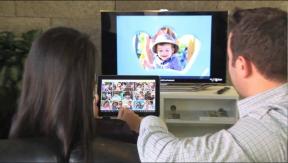 Long Beach, Calif. – Pioneer launched its next generation of shallow-mount in-vehicle subwoofers, which are designed for limited-depth applications and small enclosures.
The three new models in the ib-Flat series deliver more output, higher power handling, higher sensitivity, and more installation flexibility than their predecessors, the company said.
The products, which are shipping, are the $180-suggested 12-inch TS-W3002S4, $160 10-inch TS-SW2502S4 and $140 8-inch TS-SW2002D2.
The subs feature a mounting depth of less than 3.25 inches and require only a small enclosure to reach optimum performance, Pioneer said.
For use specifically with the subs, Pioneer developed four unloaded sealed enclosures in traditional and truck-style designs, plus a single preloaded enclosure incorporating the 10-inch driver.
The unloaded enclosures range in internal air volume from 0.15 cubic feet to 0.5 cubic feet. The unloaded enclosures are available at suggested retails from $60 to $100, and the loaded enclosure is $200.
The subs feature convex cone made with mica-reinforced injection-molded polypropylene (IMPP) resin to create a stiff, durable cone with reduced mass, the company said. A dual-spider suspension delivers increased linearity of voice-coil and cone movement to boost sound quality, power handling and reliability, the company continued. A four-layer, heat-resistant polyester resin voice coil helps dissipate heat quickly, also boosting power handling.
The 8-inch subwoofer uses an outer basket stamped with a variety of mounting holes so it can be used as a drop-in OEM-replacement speaker in select vehicles.