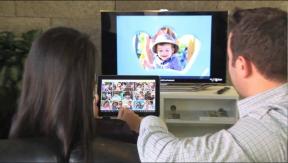 Long Beach, Calif. – Pioneer entered the tablet market, if in name only.
Pioneer licensed it brand name to E&S International Enterprises for use on a 7-inch Android tablet now available on Walmart.com.
The R1 tablet launch follows the September launch of the first tablet bearing the name of headphone and accessories maker Monster. Monster's 7-inch tablet became available exclusively on walmart.com, and a 10.1-inch tablet was due to launch later in the fall.
Additional details on distribution of the Pioneer tablet and future plans for the Pioneer brand on tablets were unavailable.
Van Nuys, Calif.-based E&S distributes consumer electronics, appliances, housewares, sporting goods, toys, and other general merchandise. It also provides CE repair services. The company was founded in 1945.
The Pioneer-brand Google-certified R1 is an Android 4.2 (Jelly Bean) tablet with 7-inch 1024 x 600 16:9 capacitive multi-touch screen, 1.5GHz dual-core processor, 1GB RAM, 8GB Storage, and 5GB free cloud storage with Google Drive, 32GB microSD card slot, front-facing camera, built-in stereo speakers, mini HDMI port, Wi-Fi 802.11 b/g/n, and 3500mAH battery delivering up to five hours of use.