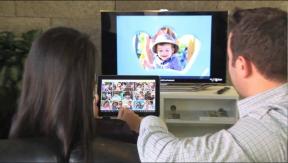 Edmond, Okla. — Petra Industries, a distributor of mobile audio/video accessories, consumer electronics, wireless accessories and custom-installation products, will hold its 12th Annual Car Audio Expo on Sunday, April 27, at its headquarters, here.
The Expo gives Petra dealers, invited from a surrounding five-state area, the chance to interact directly with representatives from exhibiting manufacturers like Boss, Clarion, Cobra, DEI, Pioneer, Planet Audio and SiriusXM. Factory representatives will demonstrate their new 2014 product lines, answer dealer questions and offer their latest products and accessories to dealers for purchase, the distributor said.
Dealers can take advantage of show specials when ordered on-site during the one-day show. Manufacturers will promote exceptional deals with special pricing available only to dealers that attend the expo. Dealers can also look forward to Petra's popular Dealer Olympics, as well as manufacturer giveaways and door prizes, the distributor said.
"Each year we get the chance to help top mobile audio/video manufacturers showcase their latest and greatest products to the people selling and installing their items on a daily basis," said Tate Morgan, Petra president. "Bringing retail partners together with manufacturing partners is the core of our business. This event has grown and continues to be very successful because we work hard to ensure that dealers are presented with the latest and most innovative 12-volt products and trends each year."
Petra's Car Audio Expo is free to attend for dealers; registration will open at Petra.com/CarExpo on March 17. For those who will not be able to attend the show, video coverage will be available online at Petra.com beginning at 11:30 a.m. (CDT) on Sunday, April 27. Video coverage will feature the newest mobile A/V products and brands, live interviews with manufacturer partners and highlights of the Dealer Olympics.