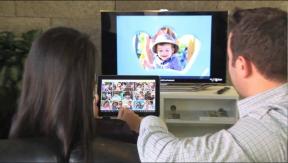 Denver — Ricoh Imaging Americas introduced Tuesday the Pentax K-3 DSLR targeted at photo enthusiasts.
The K-3, which ships in November at a $1,299.95 suggested retail for the body only and $1,699 for a kit with the DA 18-135mm F3.5-5.6 WR zoom lens, will stand as "the Premiere" DSLR in the company's APS-C digital camera lineup. It offers a 24-megapixel APS-C CMOS sensor; 8.3 fps burst shooting rate; selectable anti-aliasing (AA) filter technology; and FullHD 24p, 50i and 60i video performance recording.
Other enhancements include dual SD card slots, and wireless remote-capture and image-transfer capabilities.
"Ricoh Imaging has made an investment to ensure that our product lineup features the most complete and capable APS-C offering in our history," said Jim Malcolm, Ricoh Imaging executive VP. "This goal was realized with the introduction of the K-3. Its unmatched feature set and revolutionary technology set a benchmark of excellence that raises the bar for the entire APS-C category."
The camera's selectable AA filter allows toggling anti-aliasing functionality on or off using the Pentax Shake Reduction mechanism. This offers greater control of image output while eliminating the need to commit to supreme resolution or superior moiré control by providing both options in a single camera body, the company said.
The K-3 also includes dual SD slots that accept a new Pentax FLU SDHC memory card to deliver wireless connectivity to a compatible PC or connected device via a web browser.
This allows a variety of functions including inspecting a live-view image from a remote device, releasing the K-3's shutter, shifting the AF sensor point, and checking images recorded on the card using any connected device with a web browser.
The Pentax K-3 features a sleek weather-resistant body design, with no protruding devices preventing door closure.
Video recording is aided by built-in headphone and stereo mic terminals and an option for manual audio recording level adjustment.
The camera adds a variety of creative special-effects modes and an upgraded interval movie mode, which captures a series of 4K-resolution movie clips (3,840 by 2,160) at a fixed interval.
Other features include a newly designed autofocus module, SAFOX11, with 27 AF sensors and high light sensitivity, covering a wide AF working range of –3EV to +18EV.
The Real-Time Scene Analysis System features an 86,000-pixel RGB light-metering sensor and improved algorithms to enhance exposure accuracy, white balance and auto-focusing.
Ricoh said it will also offer 2,000 units worldwide of a Premium Silver Edition ($1,599) with a silver body, and matching silver BG-5 battery grip designed to pair with the silver HD Pentax DA Limited lens series.
This special package also includes an exclusive leather strap and silver D-BG5 battery grip. The Pentax K-3 Premium Silver Edition will be available for purchase online at US.Ricoh-Imaging.com.
The Pentax FLU SDHC 16GB memory card and D-BG5 battery grip also will be available in November for $99.95 and $229, respectively.
Latest posts by Greg Tarr
(see all)