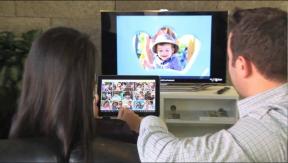 New York – Panasonic said Wednesday that it is teaming with global 3D media platform 3doo to add a 3doo app to Viera 3D TVs in the United States and Canada.
Users of 3D-ready Panasonic Viera Smart TVs will be able to install the 3doo streaming application on their sets. The app will be added to a network of entertainment apps including YouTube, Netflix, Amazon Instant Video and Hulu.
The 3doo service originally launched March 27 on Panasonic's European line of Viera 3D televisions.
The 3doo platform is designed to integrate professional and personal 3D content, ranging from premium Hollywood movie trailers to artistic and short 3D films.
The app is designed for a wide range of devices from connected 3D TVs to tablets, smartphones and other devices.
3doo also plans to introduce 3D commercials as "a new sector for the global advertising industry."
3doo said it is creating a digital space for "my3doo" 3D social networking, to allow users to share content and social networking activities in 3D.
A beta version of "my3doo" is currently available to Panasonic Viera TVs.
3doo said it has set its sights on expansion into China, India and other markets as 3D televisions, computer monitors, smart phones, etc. continue to their global penetration.
The service is currently negotiating with other TV and mobile device manufacturers for inclusion on their products as well.