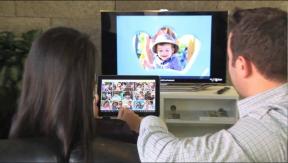 Naperville, Ill. — OfficeMax plans to open its doors at 8 p.m. on Thanksgiving Day, when it will launch the first of three rounds of sales events.
The No. 3 office-supply chain said the decision to open on the national holiday is "consistent with many retailers," and that 35 million shoppers visited stores on Thanksgiving Day last year.
"Black Friday shopping has become a celebrated and cherished tradition nationwide, and we know that many customers want to get a head start on the savings as part of their holiday festivities," said OfficeMax retail president Michael Lewis.
Guests that night will be greeted with three rounds of doorbuster events, beginning at 8 p.m., 11 p.m. and 5 a.m. on Friday, Nov. 29, in addition to a host of Black Friday ad deals running through Saturday.
Meanwhile, online-only promotions will begin on Wed., Nov. 27, at 9 p.m. EST, with free shipping provided on most orders of $20 or more through Dec. 2 (Cyber Monday).
Meanwhile, a planned merger between OfficeMax and No. 2 office-supply chain Office Depot remains on track, and is expected to close before year's end pending regulatory approval.
Latest posts by Alan Wolf
(see all)