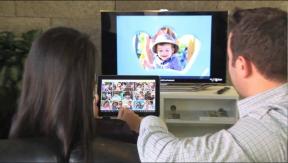 Naperville, Ill. — OfficeMax is extending its reach into the small-business market with a new slate of service departments in stores nationwide.
Building upon and formalizing previous efforts, its new Services Centers offer more than 40 support services to relieve administrative burden and assist businesses with such critical needs as web design and maintenance; 24/7 on-call tech support; Cloud storage; printing and document management; marketing materials; shipping; credit card and payroll processing; human resource services; and legal assistance.
The services are provided through such national providers as ADP, Carbonite, GoDaddy, North American Bancard and Paychex, and Services Center staff can help business owners personalize and bundle their services to increase value and savings, the No. 3 office-supply chain said.
"The introduction of the OfficeMax Services Center expands upon our services evolution," said executive VP and retail president Michael Lewis. "We're pleased to have our store associates working in partnership with customers to assess customers' business needs and connect them with the best solutions and services packages to streamline their support functions and, in turn, free up time to focus on business growth."
According to a recent study conducted for OfficeMax, the nation's 23 million small-business owners lose more than 4 billion hours each year managing time-consuming but crucial business operations and administrative tasks. Forty-one percent of surveyed business owners said this lost time "drains their passion and energy" for building their businesses.
"This new data advances what we found in extensive national research with business owners of all sizes," noted Kim Feil, OfficeMax executive VP and chief marketing and strategy officer. "Business owners spend a lot of time conducting support work that, while critical, takes them away from working with their customers and growing their business. They want to refocus their time building their businesses, and they want reliable partners who will address their specific needs."