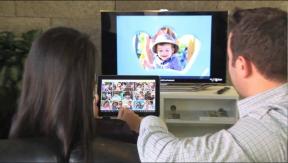 Boca Raton, Fla. — Office Depot lost $17 million in the fourth quarter as sales sank 12 percent to $2.6 billion.
The results underscored the impetus for a merger with channel rival OfficeMax, which was announced separately this morning.
Net sales were $2.6 billion for the three months, ended Dec. 29, 2012, and the loss compares with year-ago net profits of $12 million.
The No. 2 office-supply chain attributed the loss to $23 million in restructuring and asset impairment charges, which included the closure of four stores and the relocation of 15 in North American. Excluding the charges, profits would have been about $1 million.
In North America, retail sales fell 13 percent to $1.1 billion, reflecting an additional selling week during the year-ago quarter, and same-store sales slipped 6 percent. Operating profit for the retail division declined slightly due to lower sales, and was partially offset by operational improvements, the company said.
On the product front, sales of notebook computers and software fell during the quarter, while sales of tablets, e-readers and desktop computers rose.
In a statement, chairman/CEO Neil Austrian said the company delivered its projected fourth-quarter results and "successfully executed our key initiatives" despite continued pressure on retail revenue.
For the full year, the retailer lost $110 million, compared with year-ago net earnings of $60 million, while net sales fell 7 percent to $10.7 billion.
In other Office Depot news, the chain has launched a new program with the Nationwide Marketing Group that will provide discounts to member dealers on office supplies, equipment, printing services and other business needs.
Participants will receive a special purchasing card that will entitle them to savings on Office Depot products in-store, online or via fax and phone.
Members can learn more about the program at Nationwide's PrimeTime! show next month in Las Vegas, where Office Depot's business solutions division will have a booth.
"Due to the size and geography of our membership, it was important to us that we partnered with a company that can provide exceptional service to our membership," said Nationwide business development VP James MacAlpine.
"Office Depot took the time to analyze our member's needs and developed a first class program that will benefit the membership, regardless of their size or product category," he said.
Latest posts by Alan Wolf
(see all)