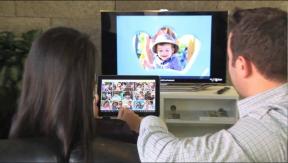 Phoenix — MTX Audio launched a new series of car subwoofers whose design features deliver higher sound-pressure levels (SPLs) and sound quality than their predecessors.
The three new 55-series models, which will replace the Road Thunder RTS series, are available in dual-2-ohm and dual-4-ohm versions, whereas the RTS series is available only in single-4-ohm and dual-2ohm versions.
The three 55 series subs are priced at $84, $93 and $131 on the company's direct-to-consumer website and through dealer websites under MTX's new Connected Commerce program. Under the program, launched at International CES, dealers that refer consumers to MTX.com, or who use their own website to hand-off consumers to MTX.com, get a commission check for every item purchased by the consumer on the MTX site.
The new subs, which are available, use a new inverted surround that delivers three benefits, the company said. Because the surround takes up a smaller area, more cone-surface area is available to deliver greater air movement and higher SPLs, the company explained. In addition, the surround's progressive suspension helps control cone movement at high excursions, reducing third-order distortion at high power levels. Third, the surround delivers uniform cone motion in both directions to reduce second-order distortion, the company said.
The subs also feature a bumped t-yoke heat sink that helps dissipate heat away from the voice coil to help further reduce distortion.
All versions of the three subs deliver 400 watts RMS and 800 watts peak. The models include the $131 15-inch 5515 with 85dB sensitivity at 1 watt/1 meter and a frequency response of 19Hz to 130Hz in the dual-4-ohm version and 20Hz to 130Hz in the dual-4-ohm version. The $93 12-inch 5512 features 85dB sensitivity and frequency response of 26Hz to 130Hz in the dual-4-ohm version and 25Hz to 130Hz in the dual-2-ohm version. And the $84 10-inch 5510 features 83dB sensitivity, 28Hz to 130Hz and 29Hz to 130Hz frequency response, respectively.
The 55 series joins six other car subwoofer series, including the Coustic series as $36.30 to $53.90, positioned as offering high efficiency at a value price. The top-end JackHammer series consists of a $9,499 22-inch sub and a $9,999 24-inch sub, each delivering 4,000 watts RMS. In between are the $57.75 to $126 Road Thunder RTS series, positioned as offering "excellent" SPLs and sound quality; the $162 to $248 Thunder 8000 series, positioned as offering "excellent" SPL levels and sound quality; the Shallow series at $124 to $137; and the Terminator series, positioned as an entry-level series offering "outstanding performance" and priced from $41.25 to $45.65.
Latest posts by Joseph Palenchar
(see all)