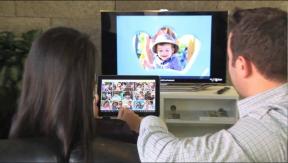 Redmond, Wash. – Microsoft priced its ARM-based Surface RT tablets on its online store and announced that it is taking preorders on the site for Oct. 26 delivery.
The 10.6-inch Surface with Windows RT OS is priced at $499 for the 32GB version without Touch Cover keyboard, $599 for the 32GB version with Touch cover, and $699 for the 64GB version with Touch Cover. They will ship with Office Home & Student productivity software.
The Touch Cover is priced at $119 each if purchased separately, and the Type Cover is priced at $129. The keyboards double as covers.
The site did not list prices or availability dates for the 64GB and 128GB Surfaces equipped with Windows 8 Pro OS, but the company said at the tablets' unveiling earlier this year that those models would be available about 90 days after RT availability. Microsoft also said at the time that their prices would be competitive with Intel-based Ultrabooks.
At the time, Microsoft also said it would sell the tablets in Microsoft stores in the U.S. and through "select online Microsoft stores."
The company's website also revealed some new specifications, including the use of Nvidia's Tegra 3 quad-core 1.5GHz CPU, 2GB RAM, Bluetooth 4.0, a microSDXC slot to add 64GB of storage, a 16:9 screen resolution of 1,388 by 768, front and rear 720p video cameras, and 8-hour battery life when the tablet is used for mixed activities. Idle time is seven to 15 days.
The 0.37-inch-thick Surface RT tablets weigh 1.49 pounds and feature Wi-Fi 802.11 a/b/g/n/, a USB 2.0 port, stereo speakers, the web site shows.
The WindowsPro 8 versions are 1.99 pounds and 0.53 inches thick. They also come with a 10.6-inch full HD display, Wi-Fi, microSDXC slot, and USB 3.0 port.
All of the tablets feature built-in kickstand and vapor-deposited magnesium case.
The Touch Cover keyboard is a 3mm-thick touch-sensitive Touch Cover that senses keystrokes as gestures. It is said to let users type faster than they can on an on-screen keyboard. It also features a track pad. The 5mm thick Type Cover features clicking tactile keys and a track pad.