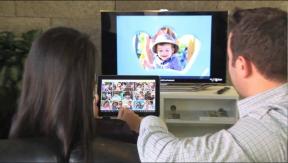 Cocoa Beach, Fla. — Mobile Enhancement Specialist will show off the next generation of its Bluetooth door-unlock module for cars during CE Week, held next week in New York.
Like the Standard version of the company's keyless entry module, the Premium version enables consumers to unlock their vehicles using a Bluetooth-enabled smartphone.
The company said the module — which is recommended as a pro install, generally in the vehicle's dash — is compatible with all vehicles. The Standard version of the module can be used with any Bluetooth-enabled phone, but the Premium module is platform specific and can be used with iOS, BlackBerry or Android smartphones.
Unlike the Standard version, in which the lock is triggered as the driver leaves the Bluetooth range, the Premium version features an app that lets drivers to choose the lock range directly from the phone. The range for the Standard version varies slightly depending on the cellphone that is paired to the module and surroundings of where the vehicle is parked, Mark Cann, owner of Mobile Enhancement Specialist, told TWICE.
While only one cellphone can pair to a module for the Standard version, the Premium version allows multiple cellphones to be paired to single module.
Cann also noted, "The outputs from our modules can be used to arm/disarm the factory alarm, which most often is tied into the door locks in modern cars. We can also arm/disarm aftermarket alarms if it will accept the negative trigger from our module — some alarms do and some do not."
The Premium version is scheduled to become available in September for a $189 suggested retail. The Standard version is currently available for $149.
Mobile Enhancement Specialist launched last year by Cann, who owned and operated a 12-volt retail store from 2000 to 2012. These are its first products.
Latest posts by Lisa Johnston
(see all)