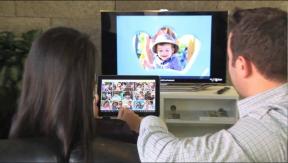 Los Angeles – High-end home-audio supplier Krell Industries entered the car audio market with the launch of a Krell-branded sound system in the 2014 Acura RLX.
The luxury car's premium OEM system, developed in collaboration with Krell, put in an appearance here at the Los Angeles Auto Show.
The sound system's main amplifier channels use the same bipolar power transistors appearing in Krell's home amps to deliver a third less distortion than a "leading competitor's flagship luxury car amplifier," Krell said.
The system's tweeters feature lightweight magnesium cones to deliver "extraordinary musical detail and extended high frequencies without any trace of harshness," Krell said. Metal grilles are used because their strength allows them to have more open area to enhance sonic transparency, the company explained. Metal grilles also vibrate less than plastic grilles, Krell said.
The system's six mid bass drivers are made from rigid Zylon fiber, which responds quickly to musical input and stops moving when the input signal stops, delivering cleaner more detailed sound than polypropylene cones that continue moving "well after" the music stops, Krell said.
The system also includes a carbon-fiber composite subwoofer and dedicated 100-watt subwoofer amp.