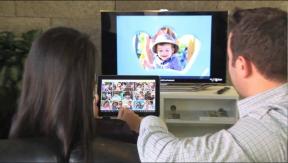 New York — Renowned singer-songwriter Paul Anka will make a guest appearance at J&R Music & Computer World this Friday, April 12.
Anka, whose hits include "Diana" and "You're Having My Baby," and who penned "My Way" for Frank Sinatra and co-wrote "This Is It" with Michael Jackson, will participate in a question-and-answer session at 5 p.m. hosted by famed pop music radio DJ "Cousin" Bruce Morrow.
Following the Q&A, Anka will sign copies of his new album "Duets" and his new book "My Way: An Autobiography."
J&R, an independent CE specialty dealer located in lower Manhattan, has a long history of musical guests — and celebrity customers — that includes recent appearances by Justin Bieber, Joe Walsh, Smashing Pumpkins and One Direction.
Latest posts by Alan Wolf
(see all)