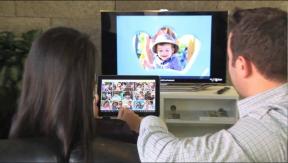 Delray Beach, Fla. – Software and scanning device supplier I.R.I.S. has introduced the IRIScan mouse with a built-in scanner with optical character recognition technology.
The mouse-scanner works as a traditional mouse but allows a user to scan any printed document and save it as an editable 400-dpi document in any Microsoft Office application.
The scanner is triggered by a button which, when pushed, captures the swiped surface and instantaneously displays the image on the screen. Once the desired area is scanned, software stitches the images captured into one file. Text from the file can be dragged and dropped into Microsoft Office programs including Word, Excel and Outlook, and be edited. Scans can be emailed or uploaded to social media sites with one click, the company said.
The mouse is ergonomically designed and comes with right, left and wheel click capabilities. It retails for $79.
Commented Jean-Marc Fontaine, director of sales at I.R.I.S.: "In just a few mouse swipes, a signed contract, excerpts from a book, pictures, receipts and more are instantly recreated on your computer screen without ever removing your hand from the Mouse. The IRIScan Mouse is an incredible time saving tool."
Latest posts by John Laposky
(see all)