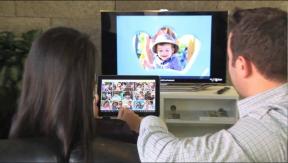 Arlington, Va. — The Consumer Electronics Association (CEA) today opened registration for the 2014 International CES, scheduled to run Jan. 7-10, 2014, in Las Vegas.
Attendees and media can register starting today at CESweb.org.
New badges will be used for the 2014 CES that employ nearfield communication (NFC) technology and will result in shorter lines, more badge functionality and greater ease of use for attendees and exhibitors, CEA said.
For the 2014 CES, badges will not be mailed to registrants in advance. Instead, attendees are able to pick up badges at more than 25 designated locations in Las Vegas. Key pickup locations include McCarran International Airport baggage claim areas, official show hotels and 2014 CES exhibit venues. These added locations will minimize lines and wait times on-site at the 2014 International CES, CEA said.
The International CES draws 150,000 industry executives, retail buyers, content providers, entertainment executives, venture capitalists, engineers, government officials and media.
"This new badge process demonstrates another way that we are leveraging technology to make the CES experience better and more streamlined for CES attendees," said Karen Chupka, senior VP, International CES and corporate business strategy.
"Reduced wait times for badges means that our attendees can spend more time networking, doing deals, seeing the future on the exhibit floor and attending our world-class conference sessions. With more than 3,200 exhibitors and every major tech company expected to participate, CES will bring decision makers from all of the major industries that touch technology together in one place to experience the latest in innovation."
Attendees are encouraged to register in advance of CES to ensure minimal wait times on-site for their badge. Additional information on the 2014 CES, including hotel and airline information, can be found at CESweb.org. CES has room blocks at discounted rates, available for a limited time, at partner hotels throughout Las Vegas. It is important to make hotel reservations early to secure the best rates, CEA noted.