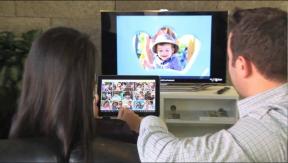 New York — Harman International will open its first U.S. store on Nov. 22 to demonstrate its home, aftermarket car and pro audio products and sell select home audio gear to consumers.
The two-level, 8,500-square-foot store on Madison Avenue in Manhattan will also serve as "a key showroom and experience center for our channel and technology partners and for our automotive OEM customers to get a full brand experience," said Michael Mauser, president/executive VP of the Harman lifestyle division.
Harman will also use the venue to host music performances and DJ sets as well as offer seminars to educate consumers about audio. The company will "leverage our brand ambassadors and celebrity friends to help bring unique and memorable events to the store," Mauser said.
The store is "is an important concept in our global marketing strategy to strengthen our corporate brand positioning," Mauser said of the store opening. It reflects what he called a "One Harman" approach in which "we want customers to know that Harman products, from all our brands, meet our commitment to unparalleled audio performance, quality and innovation."
The store is the company's second in the world, the first having opened in Shanghai in 2010. A third showroom will open in Moscow in early 2014. "In the future, you may see a Harman store in Los Angeles or Detroit to be close to our entertainment and auto partners, but we do not have plans for that today," Mauser told TWICE.
The store will feature home-theater and two-channel audio rooms, which the company's luxury-audio dealers and channel partners can use to demonstrate equipment "to its fullest extent," the company said.
The store will also feature a professional DJ mixing board and interactive kiosk-style displays that customers can use to learn about the company's OEM car audio and infotainment technologies "and see how our brands extend from home to car," Mauser said.
Multiple interactive experience areas include an interactive table display and headphone rack that shoppers can use to test Harman headphones by listening to provided music or by plugging in their own music players. A soundproof chamber will let customers compare their existing headphones or select products from competing brands to compare with Harman products.
The stage area will feature the company's professional concert and music studio equipment and will host musical performances and special events. Customers will be able "to experience large-venue premium sound in an intimate setting," the company said.
An interactive concierge table will let consumers guide themselves to the products that best match their needs.
The store will sell products for home audio enthusiasts and audiophiles but won't sell products for professional sound engineers or musicians. Pro products such as studio and stage microphones, headphones and musician accessories will be showcased on occasion, but the store won't be a full-line showroom for pro gear, Mauser said. "These occasional displays and promotions will, however, be an integral part of our brand story demonstrating the authenticity of our audio heritage and technical innovation."
The full line of Harman Kardon, JBL, AKG and Infinity products will be available for sale. High-performance products from the Revel and Mark Levinson brands will also be displayed, but the store will refer consumers to those brands' retailers for sales.
The store will also offer shoppers exclusive products available only through the Madison Avenue location.
Future in-store events include an appearance by New York Yankees pitcher Mariano Rivera and special events planned around the Super Bowl and the Grammys.
The company began to move in the direction of opening its own store after the 2010 launch of its first U.S. store-within-a-store at Nebraska Furniture Mart. The concept, which hasn't been expanded to other retailers, showcases and sells only select Harman consumer brands.
Harman has several store-in-store partners in Europe and Asia and plans "an aggressive rollout of branded store-in-store concepts, particularly in China and the emerging markets," Mauser said.
Latest posts by Joseph Palenchar
(see all)