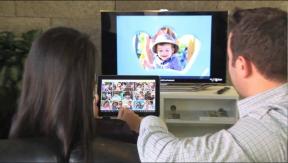 San Francisco – GoPro unveiled Tuesday its GoPro Hero3 next-generation action video camera, billed as its smallest and fastest to date.
The GoPro camera, which will be sold in three configurations, will ship to retailers on Oct. 22.
It is said to be 30 percent smaller and 25 percent lighter than the Hero2 and packs twice the power.
A top-end Black Edition model features a 12-megapixel sensor (up from 11 megapixels), faster processor, the ability to record up to 4K video (4,000 pixels) ultra high-definition video at 15 frames per second (fps) and 1080p HD video at 60fps.
A mid-range version, called the Silver Edition, features an 11-megapixel sensor and shoots up to FullHD 1080p video at 30fps.
The entry White Edition Hero3 steps down to a 5 megapixel sensor.
All three models include built-in Wi-Fi.
The Black Edition bundles a Wi-Fi remote control that is available as an $80 add on in the other two editions.
Pricing for the Hero3 starts at a $200 suggested retail for the White Edition, $300 for the Silver Edition and $400 for the Black Edition.
GoPro will also offer at launch several accessory items for the Hereo3 cameras including an LCD touchscreen ($80 suggested retail), an extended battery pack ($50) and a slimmer mounting frame ($40).
Latest posts by Greg Tarr
(see all)