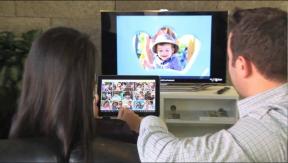 New York – Google and Samsung have introduced a new Chromebook laptop.
The device, selling for $249, is the latest in the series of Chromebooks by the two companies. It is now on pre-order at Amazon, Best Buy and PC World and will ship next week, Google said.
Like the previous model the new Chromebook is intended as a secondary computer for use around the home or an inexpensive laptop option for a student.
It has an 11.6-inch display, a 1GHz ARM Cortex A15 processor, is less than an inch thick and weighs 2.5 pounds. It comes with two years of free 100GB cloud storage.
There are USB 3.0 and 2.0 ports, an SD card slot and an HDMI 1.4 port, webcam and 16GB of memory.
Google and Samsung are claiming the device can boot up in 10 seconds and has instant resume capabilities.