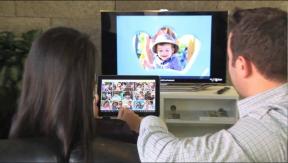 Chino Hills, Calif. — Gary Richard Bennett, a 40-year veteran of the consumer electronics industry, passed away on Thursday, May 9, after a 13-month battle with non-Hodgkin's lymphoma.
He was 64.
Bennett was born in Vestal, N.Y., on Aug. 25, 1948, and received a degree in business administration and marketing from Broom State College in Binghamton, N.Y.
Bennett worked for such consumer electronics companies as Hitachi, Spectron IQ 3D, Apex Digital and Mitsubishi.
Most recently, Bennett was with Leader International from 2009 until the time of his death. Before that, he was sales and marketing executive VP at Spectron IQ 3D from July 2005 to January 2009, and he was with Apex Digital from July 2001 to July 2005, having advanced to sales and marketing executive VP. At Hitachi Home Electronics America, he was employed from January 1990 to July 2001. He started at Hitachi as national accounts manager and then became sales VP for the consumer electronics and small appliance division from 1993 to 1994. He advanced to Hitachi EVP of sales and marketing and board of directors member from 1994 to 2001.
From November 1986 to December 1989, he was with Mitsubishi's Audio and Video Division, rising from sales VP to national accounts executive of the Akai brand.
Bennett also held positions at Sungale and Protron.
Bennett enjoyed spending time with his children and grandchildren, reading, talking politics and going to the movies, family members said. He had an amazing sense of humor, had a positive outlook in life, and felt his greatest accomplishment was raising and mentoring his four children, they added. Family members remembered him as an awesome father who always put other people before himself.
Bennett is survived by his wife, Yvette Lara Bennett; his step-daughter, Annessa Castro; his step-granddaughter, Leona; his sister, Marsha McKenna of Tarpon Springs, Fla.; and his four children: Joseph Bennett of Las Vegas, Scott Bennett of Portland, Ore., Megan Bennett Margolis of Voorhees, N.J., and Sarah Bennett of Chino Hills, Calif. He is also survived by his six grandchildren: Margo, Samuel, Oliver, Kierstin, Alexis and Lucas.
Information on memorial services was unavailable but will be invitation-only, the family said.