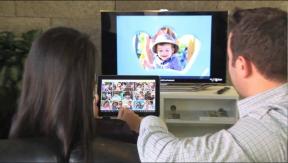 San Francisco – BeeWi, a European supplier of smart toys and lifestyle audio products, announced it has signed a strategic distribution agreement with D&H Distributing.
As an authorized national distributor, D&H is offering the entire line of BeeWi connected smart toys and portable Bluetooth speakers and headphones.
BeeWi products ship standard with a mobile app for iOS, Android and Windows Mobile 8. The product line includes connected smart toys (all-terrain buggy, soccer robots, fighting helicopters) as well as headphones and speakers.
For the second year in a row, BeeWi will be attending International CES in Las Vegas January 7-10, 2014, where it will showcase its entire product line available in the U.S. as well as unveil entirely new devices that will also ship nationwide. Among those, the BBH300, a sleek and innovative wireless headphone which just received the CES Innovations 2014 Design and Engineering Award.
"The strategic agreement with D&H will extend the reach of BeeWi products to millions of consumers across the United States. It's an exciting opportunity for our company to be able to export and sale our uniquely-designed innovative products on the North American market," said Thierry Dechatre, the CEO of BeeWi. "This distribution agreement is the result of our international strategy vision to establish BeeWi in the U.S. for the long term."
Rob Eby, purchasing VP with D&H said in a statement, "D&H is excited to help drive sales of BeeWi's innovative Bluetooth smart toys and audio solutions, just in time for the holiday season. The company offers an interesting mix of wireless products that can be controlled by existing consumer-owned devices through various operating systems. These unique interactive items will present an inspiring choice for D&H's base of retailers and dealers."