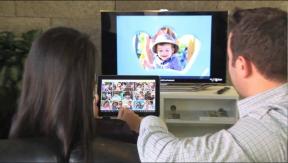 Harrison, N.J. – Panasonic broke ground here this week on a 48,500-square-foot Panasonic North America Technology Center.
Mayor Raymond McDonough recently joined Advance Realty president and CEO Peter Cocoziello and Panasonic North America controller and finance VP Mike Riccio to kick off the project.
The center is being developed by Advance Realty, a Northeast U.S. owner and developer of Class A office, multifamily, mixed-use and flex-space properties.
The build-to-suit facility will house the Panasonic's engineering offices, a lab and various testing facilities, the company said.
Located adjacent to Red Bull Arena, within Advance's Riverbend District, the turnkey facility is part of one of the largest urban redevelopment projects underway in New Jersey. Occupancy is scheduled for the summer of 2013.
"We welcome the addition of Panasonic to Harrison," said Harrison Mayor Raymond McDonough. "The prestige of the Panasonic brand and the company's commitment to innovation in green electronics will mean a lot to the Harrison Redevelopment Area; it will mean employment opportunities for our residents."
"Panasonic is pleased to be on track to take advantage of all the flexible technical capabilities the planned Harrison Technology Center will offer us," said Riccio. "With a new headquarters already being developed at Two Riverfront Plaza in Newark, and now this Technology Center under construction in Harrison, we expect to be able to smoothly transition all of our operations from Secaucus by summer."