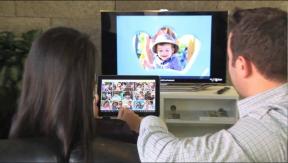 Aurora, Colo. — Conn's plans to open its first two stores in Colorado next month.
The chain's COO Mike Poppe told Colorado Springs newspaper The Gazette that the stores will be located in the Denver suburbs of Aurora and Centennial.
As reported in TWICE last September, he said the new showrooms will be supported by a major distribution center in Aurora.
Six or more stores are envisioned for the state, Poppe noted, including a Colorado Springs location that will occupy a former Circuit City site as early as October.
Conn's opened 14 new stores over the past 12 months for a total of 79 locations in Louisiana, Oklahoma, Texas and the new markets of Arizona and New Mexico. The retailer plans to add 15 to 20 more showrooms during the current fiscal year.
In recent investor presentations Conn's has indicated the "long-term potential" of operating upward of 200 stores across the southern tier of the U.S., from Nevada in the West to the Carolinas in the East.
Conn's retail president David Trahan told TWICE last fall that the new Colorado beachhead may serve as a jumping off point for other nearby markets.
He also described Colorado as a natural fit for the furniture, appliance and CE dealer, with many credit-constrained and underserved consumers who can utilize its in-house financing.
Poppe said between 70 and 75 percent of Conn's sales are financed through its in-house credit program, which is available to consumers with limited access to credit and at interest rates that are generally 33 to 50 percent lower than rent-to-own programs.
But a spike in credit payment delinquencies during the fourth quarter led to a sharp selloff of Conn's shares in February.
The move into Colorado would make Conn's the first multiregional big-box CE and appliance chain to serve that market since Ultimate Electronics, which closed shop in 2011.
Latest posts by Alan Wolf
(see all)