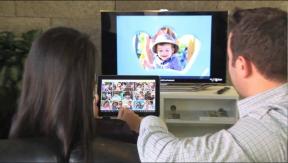 The Woodlands, Texas — Conn's said mattress and furniture sales, and store remodels and openings, drove double-digit revenue and profit gains during its fiscal first quarter.
The multiregional specialty chain reported a 92 percent increase in net income, to a record $22.2 million, and a 25 percent rise in net sales, to $209.4 million, for the three months, ended April 30.
Following the earnings release, senior management also announced a stepped-up timetable for new store openings. The company plans to open upward of 12 new locations this year, will likely enter new states including Nevada in 2014, and will increase the pace of the build-out still further in 2015.
In an investor presentation, Conn's described its short-term expansion plans as the "early stages," and indicated a long-term potential for more than 200 stores across the Southern tier of the U.S., extending from Nevada in the West to the Carolinas in the East.
During the quarter, same-store sales rose 16.5 percent; retail gross margin was up 660 basis points year over year to 40.3 percent; and total revenues, including finance charges from the company's in-house credit segment, shot up 25 percent to $251 million.
"We are pleased to again report record net income," said chairman/CEO Theo Wright. "Over the past six quarters, our operations have delivered year-over-year expansion in both same store sales and retail margins."
Wright said the addition of new stores and updates of existing locations has accelerated furniture and mattress sales growth. Indeed, furniture and mattress sales were up nearly 73 percent from last year, and account for 26 percent of total product sales and 35 percent of total product gross profit during the current quarter, he noted.
Major appliances remained the company's largest category during the first quarter, comprising 27.6 percent of total sales as comp sales rose 11.5 percent. Average selling prices (ASPs) rose 14.6 percent and unit volume was up 3.8 percent, led by a 26 percent increase in laundry sales.
CE, the second-largest product segment with 27.1 percent of sales, was essentially flat for the period but rose 5.9 percent in April. Its share of total sales slipped from 31.4 percent last year.
Furniture and mattresses, which represented the third-largest segment with 23.5 percent of sales, saw comps increase 51 percent. Furniture unit sales increased 81.6 percent on slightly lower ASPs, while mattress unit volume increased 33.6 percent as ASPs rose nearly 20 percent.
Home-office comps rose 34 percent year over year, and grew from 7.3 percent to 8.4 percent of total sales, joining furniture and mattresses as the only categories to grow their sales share. Conn's said tablet sales increased 218 percent and computer sales rose 16.2 percent during the quarter.
The company opened five HomePlus stores last year and two more on April 26, and has updated a total of 22 stores to the new format, which is larger and devotes more floor space to furniture and mattresses. Conn's currently operates 70 locations across Arizona, Louisiana, New Mexico, Oklahoma and Texas.
The company also reported an 18 percent increase in comp sales and a 4 percent rise in CE comps for May, and is projecting total comp-sale gains of between 8 percent and 13 percent for the full fiscal year.
Latest posts by Alan Wolf
(see all)