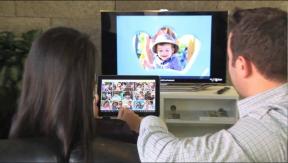 Arlington, Va. – The Consumer Electronics Association (CEA) is holding its Demo Days campaign for the fourth straight year at retailers nationwide starting this weekend.
The campaign gives consumers the opportunity to see, hear and touch the latest innovations at electronics retail stores across the country and is designed to educate consumers about the latest consumer electronics products and encourage them to experience those products first-hand at their local electronics retailer for an immersive viewing experience, CEA said.
Two Demo Days will be held during two weekends this month, Friday through Sunday: June 21-23 and June 28-30. This year's Demo Days will focus on Ultra High Definition, 3DTV, connected TV, digital audio and accessories to enhance any home theater experience.
"CEA Demo Days is an excellent opportunity for consumers to interact with the latest technologies for TV viewing, movie watching and music listening," said Kerry Moyer, member relations senior director for CEA. "Go to your local electronics retailer, get a demonstration and get 'wowed!' "
Participating electronics retailers and installers across the country will hold special product demonstration events in their stores and showrooms. Expert sales staff will be on hand to answer shoppers' questions and find the best home theater setup to meet their needs and budgets, CEA said. For more information and to find participating retailers, visit CEADemoDays.com.