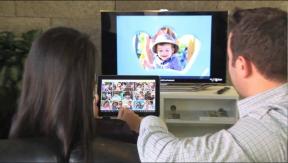 Arlington, Va. – The Consumer Electronics Association 2013 Sustainability Report has found the CE industry is becoming more environmentally friendly.
The report found manufacturers and retailers are opting for greener designs and packaging. In addition, products are now more energy efficient and eCycling has resulted in 1 billion pounds of electronics being recycled by 2016. This is up from the 585 million pounds recycled in 2012.
The CEA listed a score of products including the Dell XPS 10 tablet that was cited for its clean and green design, the HP t610 thin client computer for being built efficiently with 50 percent less material yet deliver a full PC performance.
Also being singled out were the Sony XBA-NC85D noise cancelling headphones and Panasonic AW-HE120 video cameras for their low power requirement.
The report also cited how the CEA is limiting the environmental impact of International CES, when 150,000 people gather in Las Vegas, by recycling 75 percent of the show materials.