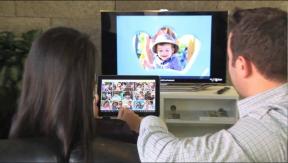 Arlington, Va. — The Consumer Electronics Association (CEA) announced it has received the 2012 CARE award from Northern Virginia Family Services (NVFS).
This is the fourth consecutive year the CEA has won the award in recognition of "its commitment to providing a workplace that caters to the needs of working families and improves work-life balance," it said.
"CEA is thrilled to receive recognition from NVFS for the family-friendly workplace that we strive to improve each year," said Gary Shaprio, CEA president and CEO. "We remain committed to providing our well-rounded employees with benefits and policies that keep them motivated, happy and healthy to reward and help fuel their dedication to driving growth in the consumer electronics industry."
NVFS commended CEA for its leadership among Northern Virginia employers offering family-friendly benefits, including:
• a mortgage assistance program with a $25,000 unsecured, forgivable loan to apply towards a down payment of a primary residence in Arlington County;
• a tuition assistance program offering employees a 75 percent reimbursement on college or university expenses, up to a maximum of $5,250 annually;
• instructor-led boot camp, strength training and yoga classes as well as access to a 24/7 onsite gym at no cost to CEA employees;
• summer hours, giving employees the option to work extra hours Monday through Thursday from Memorial Day through Labor Day to leave the office at 1 p.m. on Fridays;
• a 35-hour work week with flexible hours; and
• the opportunity to telecommute one day a week.
The CARE awards were developed in 1992 to encourage companies to institute family-friendly programs. By recognizing companies that have developed innovative benefits and policies, NVFS aims to increase family-friendly policies within the Northern Virginia business community.