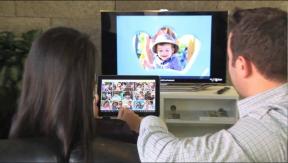 Arlington, Va. — Consumer confidence in the overall economy improved slightly, while sentiment towards technology spending remained flat in July, according to the latest figures released today by the Consumer Electronics Association (CEA).
The CEA Index of Consumer Expectations (ICE), which measures consumer expectations about the broader economy, increased 2.3 points in July to reach 167.8. The ICE remains 5.1 points lower than in July 2012.
"News reassuring continued stimulus from the Federal Reserve coupled with stocks reaching record highs, likely influenced marginal increases in sentiment towards the overall economy," said Shawn DuBravac, CEA's chief economist and research senior director.
The CEA Index of Consumer Technology Expectations (ICTE), which measures consumer expectations about technology spending, decreased 0.3 points in July to 86.2. However, the ICTE is 2.9 points higher than the July average over the last three years.
"Sentiment towards tech spending remains level with last month," said DuBravac. "Consumers continue to buy tech, but pent-up demand for other durable categories is placing pressure on technology spending."
The CEA indexes comprise the ICE and ICTE, both of which are updated on a monthly basis through consumer surveys. New data is released on the fourth Tuesday of each month. CEA has been tracking index data since January 2007.
To find current and past indexes, charts, methodology and future release dates, log on to CEAindexes.org.