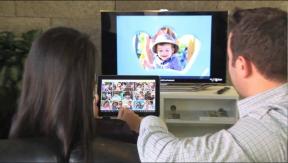 Arlington, Va. – The Consumer Electronics Association (CEA) is backing the It Can Wait campaign's "Drive 4 Pledges" national day of action on Sept. 19.
CEA is highlighting the issue of distracted driving through a full day of outreach, advocacy and education focused on its members, association employees and Capitol Hill to help put an end to texting while driving begins with a conscious choice by the person behind the wheel.
The Virginia Tech Transportation Institute found that those who text while driving are 23 times more likely to get into a crash.
"Sometimes in life you have to take a stand, and one issue I hope you choose to act on with me is the avoidable deaths from those who text and drive," said Gary Shapiro, president and CEO, CEA. "I signed the pledge to never text and drive, and today on the Drive 4 Pledges National Day of Action we are also extending the invitation to CEA employees, our member companies and Members of Congress and their staff to sign. No message is so urgent that it is worth risking your life or the lives of others."
In addition to running an advertisement in today's Roll Call urging those on Capitol Hill to support the It Can Wait campaign, CEA is hosting an event for its staff featuring a pledge drive to make a personal commitment not to text and drive, as well as screenings of acclaimed filmmaker Werner Herzog's documentary on the dangers of distracted driving. CEA is also contacting its more than 2,000 member companies and 200,000 Innovation Movement members with a message from Gary Shapiro.
"Support of distraction-free driving has long been a top priority for CEA's Automotive Electronics Division, including active support for measures like state legislation to ban texting while driving and placing limits on the use of electronics by novice drivers," said Ron Freeman, CEO, AAMP of America and chair of CEA's Automotive Electronics Division Board. "We are thrilled to see the awareness and momentum the It Can Wait campaign is creating about texting and driving."
Click here to visit CEA's Digital Dialogue blog to access the It Can Wait pledge form, a link to the It Can Wait documentary that reveals the devastating aftermath of texting and driving, and information on how to share and spread the word that you have taken the pledge. CEA is also leveraging its official Facebook and Twitter streams to encourage followers to sign the It Can Wait pledge. Follow CEA's live updates of today's activities online at #CEAtakesthepledge on Twitter as well as on the association's Digital Dialogue blog.