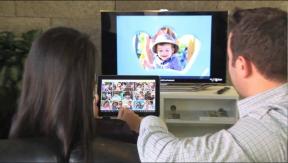 Arlington, Va. — The Consumer Electronics Association (CEA) and co-sponsor Paradigm will host the 2014 CE Demo Days next month.
The program, now in its fifth year, provides A/V specialty dealers with free marketing support, valued at $2,500, to help drive customers into stores for exposure to the latest CE products and technologies.
CEA will once again provide dealers with creative elements via Revenew, a Cloud-based channel marketing platform that allows manufacturers, retailers and industry groups to promote brands and generate demand through shared databases, marketing content and funds.
Marketing tools for CE Demo Days will include a consumer microsite, Facebook ads and app, banner ads, a web button, direct and email campaigns, print ads and in-store posters.
Sponsoring manufacturers will also provide content feeds; a dealer locator with connections to Facebook, Twitter and email; and local online and social advertising.
"We have received tremendous positive feedback from manufacturers, distributors and dealers about CE Demo Days," said CEA member programs director Allyson Pahmer. "Our members have embraced these events and have taken full advantage of the marketing resources we are offering through Revenew's network."
Last year participating retailers hosted more than 100 in-store events and sent more than 179,000 emails, while garnering 10,000 landing page visits and more than 13 million ad impressions, CEA said.
Dealers can learn more about CE Demo Days and how to sign up here.
Latest posts by Alan Wolf
(see all)