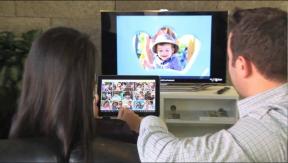 Oxnard, Calif. — Boss Audio Systems has expanded its selection of 12-volt audio systems for off-road vehicles to six with the launch of its flagship ATV25B with stereo Bluetooth at a suggested $365.
The series of active weatherproof speaker systems is designed for tailgating as well as for boats, jet skis, and snowmobiles, the company said. They use portable devices such as cellphones or MP3 players as their sources.
The new model features two 6.5-inch bass/mid drivers and a pair of 1.5-inch soft-dome tweeters in a tubular chassis with an internal 450-watt stereo amplifier. It also features 3.5mm audio input, cigarette-lighter adapter for power, and a case to hold a phone or MP3 player. For more permanent installations, separate power wires, canvas tie-down straps and wire ties are included. It also comes with in-line multifunction remote.
The other five all-terrain systems are price from $92 to $283, one with stereo Bluetooth, some with aux in, and one with USB pot, SD slot and FM tuner.