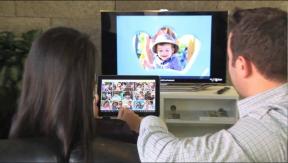 Maywood, Calif. – Consumer electronics supplier Blackmore Mobile is diversifying into the DJ market with 15 single-speaker and dual-speaker DJ professional audio systems.
The division of Samson Electronics also offers tablets, tablet cases, headphones, ear buds and PC accessories. The division used to offer 12-volt mobile electronics products but has largely phased those out, a spokesperson said.
Blackmore Mobile wants "to expand our brand into new opportunities that takes the brand and our affiliates into new territories such as music stores and continue building our current relationships with these new opportunities," said CEO Bo Parvizi.
The DJ lineup ranges in output up to 3,500 watts. The $399-suggested BJS-155BT single-speaker two-way system features 15-inch woofer-source connections via USB, SD card and Bluetooth. It also delivers music effects and connects to a microphone.
The $361-suggested BJC-100BT features two molded speaker cabinets with 10-inch woofer and removable powered mixer detachable from the back of one speaker cabinet.