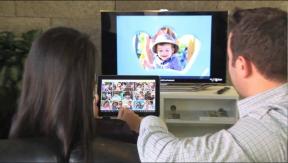 New York — Barnes & Noble founder, chairman and majority shareholder Leonard Riggio is looking to buy out the bookseller's core retail business, which would separate it from Nook.
The proposed transaction, which was announced to the company's board this morning, would include Barnes & Noble Booksellers and Barnesandnoble.com. The deal would exclude the company's e-reader and digital content operation, as well as its college bookstore business, which includes 674 campus locations.
According to a filing by Riggio with the Securities & Exchange Commission, the chairman would provide the equity financing and arrange any debt refinancing for a proposed all-cash deal, and would assume certain liabilities.
The non-binding proposal and purchase price will be evaluated and negotiated by the board through a strategic committee of three independent directors, along with legal and financial advisors.
The buyout is designed to "facilitate the company's evaluation of its previously announced review of strategic options for the separation of its investment in Nook Media," according to the filing. Barnes & Noble owns 78.2 percent of the faltering digital unit after Microsoft bought a 17 percent stake in the business in April and British publisher Pearson took a 5 percent equity position in December.
During the nine-week holiday period ending Dec. 29, 2012, the Nook segment, which includes hardware, digital content and accessories, saw sales fall 12.6 percent on declining e-reader unit volume, which offset a 13 percent increase in sales of digital media.
Barnes & Noble said there is no timetable for the strategic committee's review and that it would offer no further comment until it has entered into a definitive agreement for a transaction or scuttled the plan.