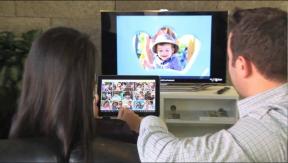 Hauppauge, N.Y. — Audiovox Electronics launched two OEM radio camera interface products, marking its entry into the market.
The TYRVCH for Toyota and the MZRVCH for Mazda are part of the company's Advanced Accessories line and will be sold under the Advent brand, which is exclusive to new car dealers and expeditors, Audiovox said.
The cables are designed to allow for plug-in installation of a backup camera to Toyota and Mazda vehicles that come equipped with a display type radio and allow a direct connection to the radio's input port. No programming or other modifications are required, the company added, and the video feed from any backup camera with a standard RCA type video connection can be displayed on the vehicle's radio.
Tom Malone, president of Audiovox Electronics, noted, "These Advent interface cables are not bundled together with a specific camera, which gives the dealer the combination of total flexibility and affordable prices that are significantly lower than either the factory or the competition."
More products are planned for the line.
The TYRVCH Toyota interface works with the following 2013 vehicle models: Camry, Corolla, Avalon, Prius V, Prius Two, Prius C with Entune Only, Rav4, Highlander, Venza and Scion.
The MZRVCH Mazda interface works with the following 2013 vehicle models: Mazda 3 Sedan, Mazda 3 Wagon, Mazda CX-7, Mazda 6, and Mazda CX-9.
Audiovox is a wholly owned subsidiary of Voxx International.