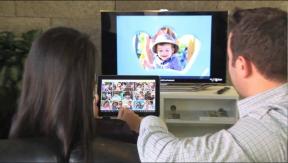 Dallas – AT&T's wireless operating revenues rose in the second quarter, but operating income margin fell and the wireless segment posted lower net income.
Wireless operating income was up 5.7 percent in the second quarter to $17.3 billion and 4.6 percent for the half to $34 billion, but operating income margin fell to 27.1 percent from a year-ago 31 percent and from the first quarter's 27.8 percent because of second-quarter record activations of 6.8 million smartphone, which are highly subsidized.
As a result, AT&T's wireless segment posted a 7.7 percent decline in net income in the quarter to $4.68 billion and a first-half decline of 2.1 percent to $9.35 billion.
A total of 800,000 more smartphones were sold in the second quarter compared to the first quarter, thanks to record Android smartphone sales and a year-over-year gain in iPhone sales driven by a low-cost trade-in program, said AT&T Mobility president/CEO Ralph de la Vega. He didn't specify iPhone unit-sales levels.
For the quarter, total net new subscriber additions fell 50.1 percent to 632,000 for the quarter and fell 53.7 percent in the half to 923,000, but more profitable postpaid net adds rose 72 percent to 551,000 from the year-ago period and 67 percent for the half to 847,000.
The postpaid net adds marked the company's best second-quarter postpaid net adds in four years.
In the prepaid and reseller segment, net adds fell, but net adds rose in the connected data-device segment.
Connected-device net adds rose 26.7 percent to 484,000 for the quarter and 49.5 percent for the half to 915,000. The quarter's net adds included activations of 400,000 postpaid tablets.
Prepaid net adds fell 88 percent to 11,000 for the quarter and, for the half, the prepaid segment posted subscriber losses of 173,000 despite growth in the overall prepaid market. But the company hopes to turn that around with the launch of its Aio Wireless no-contract brand, the recent availability of LTE for AT&T-branded GoPhone prepaid service, and the planned purchase of no-contract carrier Leap Wireless, whose brand will be expanded nationwide under AT&T.
The reseller subscriber base shrank by 414,000 for the quarter and 666,000 for the half, but reseller revenue was up 30 percent in the quarter, de la Vega said.
Total churn (postpaid and prepaid combined) rose in the quarter and half to 1.36 percent from a year-ago 1.18 percent and for the half rose to 1.37 percent from a year-ago 1.32 percent. Postpaid churn rose in the quarter rose to 1.02 percent from a year-ago 0.97 percent but was flat for the half at 1.03 percent.
Average revenue per user (ARPU) among postpaid subscribers (phones and tablets combined) grew 1.8 percent over the year-ago quarter to mark the
Postpaid data ARPU was up 17.6 percent from the year ago.
In other wireless metrics, AT&T announced that its smartphone base continued to expand as the carrier added 1.2 million postpaid smartphone subscribers in the quarter, the same as in the first quarter, and at the end of the quarter, 73 percent, or 49.5 million, of AT&T's postpaid phone subscribers had smartphones, up from a year-ago 64 percent, or 43.1 million.
The company also said it sold a second-quarter record of 6.8 million smartphones, including a record number of Android sales. As a result, smartphones accounted for 88 percent of postpaid phone sales in the quarter.
More than 35 percent of the company's postpaid smartphone customers use an LTE device and about 65 percent use a 4G-capable device, which includes HSPA+ smartphones, the company noted.
In other metrics, the company said it expanded its LTE network to 328 markets reaching 225 million people and will grow by the end of the year to 400 markets reaching 270 million people. The LTE network will be "substantially complete" by next summer, de la Vega said.