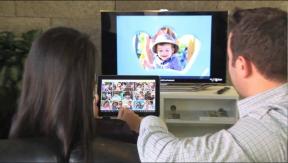 Irvine, Calif. – Astell & Kern expanded its selection of high-resolution portable music players to four with the launch of the $1,499-suggested AK120 Titan and $799 AK100 Mark 2.
They join the $1,299 AK120 and $699 AK100.
All four models support 24-bit/192kHz digital audio files, DSD, and Apple lossless formats in addition to multiple lossy music formats.
The AK100 Mark 2 offers all of the same features as the current AK100 but reduces output impedance to 3 ohms to drive a greater number of headphones more efficiently. The AK100 Mark 2 also comes with genuine Italian-leather case made by Buttero. The AK100 and AK100 Mark 2 feature 32GB of memory, two 32GB microSD card slots, a single Wolfson WM8740 DAC, and up to 16 hours of continuous music playback.
The AK120 Titan is a limited-edition version of the AK120 player and is available in limited quantities for a short period of time. The AK120 Titan features the same specs as the current AK120 but adds scratch-resistant, five-layer hardened anodized coating to provide a silver/titanium look. The AK120 Titan doubles the amount of internal on-board memory to 128GB from 64GB but, like the AK120, continues to feature two 64GB microSD card slots, bringing total capacity to 256GB from 192GB.
The AK120 Titan and AK 120 feature dual Wolfson WM8740 DACs to create a dual-mono setup to deliver wider channel separation, broader dynamic range and wider soundstage, the company said. Output impedance is 3 ohms. An Italian-leather case by Buttero is included.
Latest posts by Joseph Palenchar
(see all)