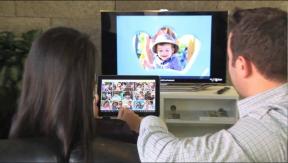 New York – Amtrust Financial Services, parent of extended service provider Warrantech, has ranked 60th on Fortune Magazine's Top 100 Fastest Growing Companies list.
The ranking is based on Amtrust's 28 percent earnings growth, 34 percent revenue growth, and a total return of 40 percent over the last three years.
"Warrantech is proud to be a part of such a dynamic organization at this exciting time," said president/CEO Sean Stapleton. "We are honored that Warrantech's unique, customer-centric protection plans … are key contributors to the overall financial growth of the organization."
AmTrust was also rated "A" (excellent) by A.M. Best, and was named one of the Top 10 fastest-growing insurers by Zack's Investment Research based on year-over-year growth.
Latest posts by Alan Wolf
(see all)